Hello beautiful people!
S
ummer is officially in full swing! YAY! With the kiddos out of school, more daylight hours, and beautiful sunshine, it is time to enjoy every day a little bit more!
Anyone have vacation plans? Yes, please! Where are your favorite destinations? Comment below and tell me where you like to travel most! I LOVE to travel. There is nothing like getting out of your "bubble" and having new experiences!
With these adventurous travels, it is essential to care for your beautiful hair and skin! Davines has just released an all new line of products for summertime protection. It is called SU! Lets go over why these wonderful products can be useful and life changing for you!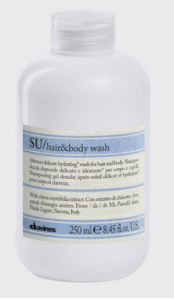 SU Hair and Body Wash
After being exposed to the sun, this hair and body wash gently cleanses and hydrates. Made with natural citrus fruit extract for gentle cleansing and protection.

SU Hair Mask
Damage from the sun, salt and chlorine no more! This restorative mask leaves your hair glossy and soft with the help of jojoba seed oil, citrus extract, and sweet almond oil. This is an essential product for summer without a doubt! My go to restorative mask after the pool!

SU Hair Milk
Milk = Spray hair cream! AKA Magic in a bottle! You all know I love my milk sprays because they are light but very hydrating and beneficial! This little bottle of gold offers conditioning while maintaining the hair's integrity while in the sun! So soft and light!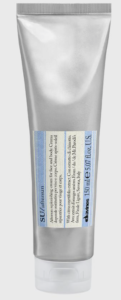 SU Aftersun
Last but not least, after sun exposure! This lovely tube is filled with a gel rich with Chinotto and Aloe Vera extract giving you that soothing sensation! Argan oil is also a added benefit, to ensure hydration! Aftersun will have your skin feeling refreshed!
Who is excited to try this new line? I AM! I am crazy about healthy hair, especially in the summer! I love that this line provides protection for both hair and skin. More bang for your buck – saving your hair and your wallet HAHA 🙂 any questions? Comment below or DM me for more info! 
Happy adventures! 
https://aspenluxesalon.com/wp-content/uploads/2019/06/shutterstock_610814915-1.jpg
4000
6000
shore_adminan
https://aspenluxesalon.com/wp-content/uploads/2017/01/Logo.jpg
shore_adminan
2019-06-12 03:33:00
2019-06-12 05:05:38
SUMMER